E
N

ERGY HEALING

SUMMIT
Teachings, Transmissions, and the
Newest Science from 30 of the World's
Leading Energy Healers and Experts
Welcome to the Next Revolution in Healing
For a long time, health care has been divided. Doctors addressed issues with the body, mental health professionals dealt with symptoms in the psyche, and spiritual issues—when they were acknowledged at all—were left to religious leaders.
Now there's a better way.
Energy healing in its many forms opens up a new, holistic understanding of our health. Today's best healers embrace an approach that acknowledges the many dimensions of our lives. Not only do we take into account the body, mind, and spirit, but also our history, relationships, life purpose—and the invisible "subtle body" which is often the origin point for many of our health issues.
"Energy medicine is the oldest, safest, most available, most affordable medicine there is."

—Donna Eden
Healing isn't just about fixing symptoms. It's about learning, growing, and becoming who we were meant to be.
Most of all, energy healing puts the power to take care of our health back where it belongs—in our hands. It gives us the tools and confidence to become active participants in our own well-being. And it gives us access to a source of vital energy beyond our own body so we can be grounded and empowered even during life's most difficult trials.
Yet as energy healing emerges into the mainstream, how can you know which methods are best suited for your needs? Which modalities have been thoroughly researched, and which are still only barely understood? How can you bring energy healing into your own health care practice or personal life?
That's why Sounds True created The Energy Healing Summit.
We're bringing together 30 of today's leading experts in energy healing—including such luminaries as Caroline Myss, Dr. Judith Orloff, Donna Eden, Cyndi Dale, Dr. Daniel Benor, and Dr. Gary Schwartz.
Over the course of ten days, these teachers will be your guides as you explore and experience the power of healing traditions Eastern and Western, ancient and modern.
"We are all healers . . . at one time or another, each of us takes our turn as healer and self-healer, as practitioner and patient."

—Cyndi Dale
In each 75-minute session, these teachers will not only share their insights, case studies, and research on energy healing methods, they'll also bring you valuable guided practices and tools to incorporate into your life.
You'll also directly experience energy healing methods during many of these sessions. And since it's been demonstrated that energetic transmission can be just as powerful at a distance as it is in person, simply tuning in will help you become balanced, invigorated, and restored.
Experience the Power of Energy Healing
How can energy healing change your life? Here are some of the most common benefits people everywhere have gained from their own practice:
VITALITY

Lack of energy is one of the most common problems people report to doctors, especially as we grow older. Energy healing restores our vital energy and gives us access to resources we've never tapped.

RESILIENCY

Would you like to boost your immune system and recover more quickly from injury, illness, or surgery? Many energy healing methods are dedicated to boosting our body's ability to bounce back.

BALANCE

When we're stressed, anxious, depressed or troubled by events beyond our control, our health suffers. Energy healing can help us bring the body and mind back into harmony, and live in flow with life.

INTUITION

Getting in tune with your body, emotions, and psyche takes more than cataloging symptoms. Using energy healing builds trust in our intuition so we can become the most reliable judge of our own health.

CONNECTION

Health and wellness don't occur in a vacuum—our relationships with each other, our culture, and our environment make a huge difference in our health. Energy healing helps us take the whole picture into account.

PURPOSE

Why do we get sick? Why do some people heal while others don't? What do our health conditions have to teach us? Energy healing takes us beyond fixing symptoms so we can use each challenge to learn, grow, and thrive.
Join the Modern Revival of Energy Healing
Energy healing traditions from around the world date back hundreds or even thousands of years. Though Western allopathic medicine has until recently dismissed these modalities as superstition, attitudes in mainstream health care are changing.
Every year, we find more and more research to show just how much we've missed by focusing too much on the physical dimension of health.
Many methods of energy healing have received unprecedented levels of support from doctors, nurses, and researchers. We're only beginning to study the true potential of some energy healing practices.
There's a reason so many energy healing traditions have survived the test of time—they work.
In The Energy Healing Summit, you'll have an amazing opportunity to personally experience the extraordinary benefits these ancient traditions and their modern counterparts have to offer. Over the course of these 30 sessions, you will:
Learn about your subtle body—the invisible field that is the source for true health and well-being

Identify the different facets of your subtle anatomy, including your chakra system, meridian channels, dan tiens, and energetic boundaries

Examine the most recent findings from medicine, physics, and neuroscience to support your understanding of energy healing

Discover ways to tap into your body's extraordinary healing intelligence by accessing your "energetic blueprint for wholeness"

Explore traditional healing approaches such as qigong, prayer, meditation, kundalini, sound healing, and yoga

Learn innovative methods by modern teachers, including Quantum-Touch, the Emotional Freedom Technique, Reconnective Healing, and more

Develop practical skills and tools for good health you can easily fit into your everyday routine
You can tune in live during The Energy Healing Summit for FREE, starting January 31, 2017.
Upgrade to get lifetime access to these powerful recordings, special bonuses from each of our speakers, and the online course The Power of Energy Healing—a treasury of self-healing from eight leading teachers.
To make this breakthrough summit yours forever,


own the complete package of The Energy Healing Summit.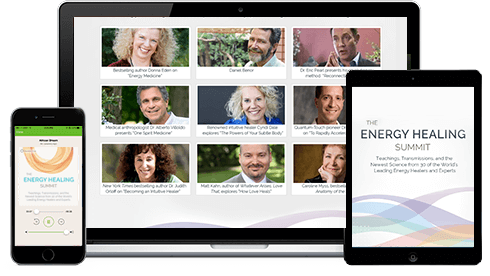 Here is everything you will receive in The Energy Healing Summit package:
Digital session recordings: Over 37 hours of practical guidance and breakthrough insights

Downloadable presentation materials, transcripts, and additional resources

Lifetime access to The Energy Healing Summit in its entirety

A treasury of practices and insights you can return to for healing, insight, and growth
Bonus #1: The Power of Energy Healing online course—eight practical teaching sessions from energy healing experts Cyndi Dale, Anodea Judith, Dr. Ann Marie Chiasson, Dr. Judith Orloff, David Ison, Ken Cohen, Donna Eden, and Caroline Myss

Bonus #2: Evening Energy Meditation—Caroline Myss guides you through an energy-evaluation meditation

Bonus #3: Gifts from all 30 presenters, including even more teachings, articles, and practical information
30 Worldwide Leaders in the Field of Energy Healing

Learn More About Our Presenters and Their Gifts to You
SESSION 1: Daniel J. Benor, MD Wholistic Self-Healing of Body, Emotions, Mind, Relationships, and Spirit, January 31, 2017 at 10:00am MT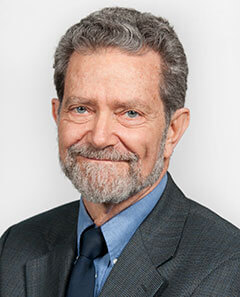 Wholistic Self-Healing of Body, Emotions, Mind, Relationships, and Spirit
TWR Away Your Problems, TWR in Positivity
Dr. Daniel J. Benor is a psychiatric psychotherapist best known for his development of a method called WHEE, "Wholistic Hybrid of Eye Movement Desensitization and Reprocessing (EMDR)" and an evolution of Emotional Freedom Techniques (EFT) known as "Transformative Wholistic Reintegration (TWR)." In this presentation, he begins by revealing how you can better listen to your body to hear and understand the messages your inner self is trying to convey through your physical and psychological symptoms. He then offers an overview of using his TWR/WHEE methods for reducing the intensity of physical and psychological symptoms, dissolving stress and distress, and then installing positive cognitions and feelings to replace whatever you released. Join him to learn:
How to connect with your body as the messenger for important issues in your life
The principals of Wholistic Healing, addressing issues of body, emotions, mind, relationships, and spirit
Basic training in TWR/WHEE, a self-healing method that is simple yet profoundly effective in releasing physical and psychological issues that reflect your stress and distress.
Bonus Content:
Daniel offers you two free gifts: Your choice of a Transformative Wholistic Regeneration app and a special coupon for a free 15-minute phone or Skype consultation with Dr. Benor.
SESSION 2: Donna Eden, Evolving the Energy Body, January 31, 2017 at 2:00pm MT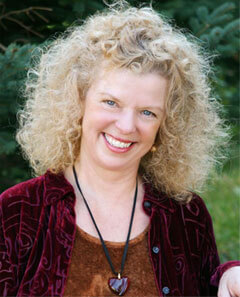 Evolving the Energy Body
We live during an era of accelerated change. How can energy medicine help us thrive during this time of great transition? How can we "level up" our energy system so that we are aligned, empowered, and in harmony even as our world goes through great change and transition? In this presentation, Donna Eden addresses how we can evolve our personal energy systems so that our physical bodies can handle and thrive during this time of accelerated change.
Learn more about:
How to keep your mind clear and your body strong, as well as how to bring the heart and mind into balance
Why many of us feel like we are going through a type of "cleansing" at this time—and specific energy medicine techniques for facilitating this process
Practices for working with the heart center to heal from heartbreak and work with challenges around fear and trust
The vital role of your immune system and how to strengthen it to support overall health and personal evolution
Bonus Content:
Donna brings you two video downloads: The "Daily Energy Routine" and "Donna Eden Introduces Energy Medicine."
SESSION 3: Nand Harjani, Angels and Guides, January 31, 2017 at 6:00pm MT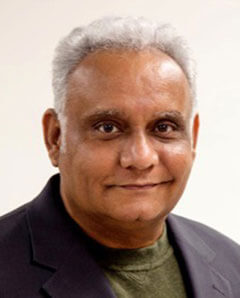 Angels and Guides
How to Connect and Communicate with Supportive Energy Sources
Nand Harjani is the founder of Creative Life Sciences and is known for his highly accurate and effective personal and business readings, energy balancing, energy adjustments, and public talks. When he refers to Angels and Guides, he's most commonly asked, "What are these entities, and how can we know they exist?" Nand teaches that Guides and Angels are those Souls not occupying a physical body who have agreed to help us with our work in this life. In this presentation, he will introduce you to his understanding of these spiritual beings, then will offer essential training on feeling their presence around you and communicating with them for information, support, and healing energy. Join him as he explores:
An understanding of what and who Angels and Guides are, as well as their relationship to our embodied existence
Using your body sensations to sense the presence of Angels and Guides
Practical ways to "hear" and accept the messages and gifts Angels and Guides are offering to us
Bonus Content:
Nand delves deeper into the subject of his presentation with the PDF, "How to Know When Your Guides and Angels Are Around You: A Practical Approach."
SESSION 4: Ann Marie Chiasson, MD, The Art of Self-Healing, February 1, 2017 at 10:00am MT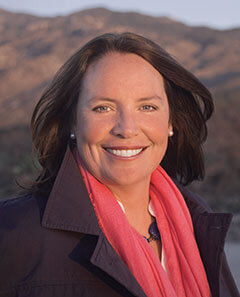 The Art of Self-Healing
Dr. Ann Marie Chiasson is co-director of the Fellowship at the Arizona Center for Integrative Medicine, She is board-certified in Integrative Medicine and Family Medicine, and is a trailblazer in the field of integrating the Western medical approach with energy healing alternative modalities. In this workshop, Ann will introduce you to the core tenets of energy healing and introduce practices that address the most common energy imbalances and energy drains found in our culture. We will also explore using self-healing practices and offering energy care to others. This session will be especially valuable for caregivers who would like practices they can offer their clients or loved ones to increase their vitality and enhance the effectiveness of any other treatments they are already receiving. Here Ann will explore:
How energy medicine can quickly prompt deep healing of the body, the nervous system, and many common ailments of our modern world
Why our energy is not ours—how our bodies are connected to a larger energy field that determines our own vitality
Common issues with energy balance—how to address our cultural tendency to keep our energy disproportionately focused in our head and upper energy centers
The quality of touch—the most important aspect of hands-on healing for ourselves and others
Bonus Content:
Ann Marie brings you a downloadable PDF of the first chapter of her book Energy Healing: The Essentials for Self-Care, plus a audio download excerpted from her program Self-Healing with Energy Medicine.
SESSION 5: Robert Peng, Qigong for Emotional Balance, February 1, 2017 at 2:00pm MT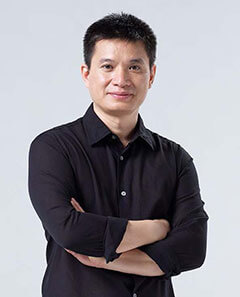 Qigong for Emotional Balance
Robert Peng is an internationally renowned Qigong master. He began training in Qigong at eight years old as an apprentice to Master Xiao Yao, a legendary hermit monk, during the Chinese Cultural Revolution. Today, Robert teaches Qigong worldwide as a system for enhancing our health, sustaining happiness, and bringing us into effortless alignment with the flow of life. In this session, Robert introduces you to a new way of relating to our emotions as they interact with the different organs and energy channels in our body. Join him as he explores:
How different organs hold and express specific emotions
Using Qigong to bring these organs into balance and master our emotions
The health benefits of balanced emotions and unblocked energy flow in the body
A guided Qigong practice to clear and harmonize our emotional energy
Bonus Content:
Robert offers you a PDF introducing you to "The Three Treasures" of Qigong, along with a video of "The Three Treasures Standing Meditation."
SESSION 6: Eric Pearl, DC, Reconnective Healing: Life Progress . . . Have It!, February 1, 2017 at 6:00pm MT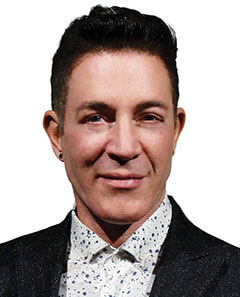 Reconnective Healing:
Life Progress . . . Have It!
Dr. Eric Pearl walked away from one of the most successful chiropractic practices in Los Angeles when he and others started witnessing miraculous healings. Since that time, he has committed himself to imparting the light and information of a process he calls "Reconnective Healing". In this session, Eric shares his discoveries about Reconnective Healing—how it enables us to live with a heightened awareness, instills a deeper connection to the world around us, and helps us to fulfill our greatest potential. "Reconnective Healing is about life progress," says Eric. "It is a working relationship with our daily lives and the lives of those around us." Here he invites you to discover:
What is Reconnective Healing, and what is the evidence that it works?
How does Reconnective Healing help propel us towards our goals in health and life?
What is Local vs. Non-Local, and how does it relate to the Reconnective Healing experience?
Bonus Content:
You'll receive the "Reconnective Healing 101 Package"—a total of eight PDF articles from Dr. Eric Pearl and Ana Clavell on the Reconnective Healing process.
SESSION 7: Cyndi Dale, The Powers of Your Subtle Body, February 2, 2017 at 10:00am MT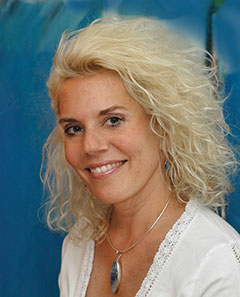 The Powers of Your Subtle Body
Cyndi Dale is the author of over 20 books about spiritual medicine and energy healing, including The Subtle Body: An Encyclopedia of Your Energetic Anatomy and The Subtle Body Practice Manual. In this session, Cyndi provides an illuminating look at the invisible energetic structures that are the foundation for our physical and mental health. After a concise overview of the three systems that compose this anatomy, she'll share key insights and techniques for tapping into your own subtle energy. This talk will explore:
The nature of subtle energy, with ancient and modern perspectives
How illness and wellness originate at the subtle level
Processes for directing subtle energy to boost healing and intuition, and to attract uplifting situations
Bonus Content:
Cyndi brings you two subtle energy practices on audio: "Working With Shapes" and "Working with Colors."
SESSION 8: Queen Afua, Sacred Woman Gateway, February 2, 2017 at 2:00pm MT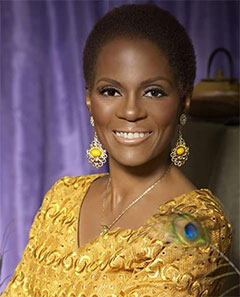 Sacred Woman Gateway
Queen Afua, author of Heal Thyself for Health and Longevity and Sacred Woman, is an internationally renowned holistic health expert and nutrition specialist who has guided thousands of men and women in the art, science, and joy of natural living. In this presentation, she draws from the wisdom of the African Nile Valley to explore self-healing practices we can use individually and within the context of relationships. Here she teaches a time-tested system of spiritual diagnostics to help you balance the energies of fire, air, earth, and water within the human body. Join her to explore:
Techniques to read your energy field for personal and relationship diagnostics
How to create healthy relationships through self-healing
Attaining clarity and insight in the midst of relationships confusion and blockages
Bonus Content:
Queen Afua offers you a downloadable reference card for a 21-day sunset and sunrise practice to harmonize your relationships, plus a simple peppermint and eucalyptus tea recipe to help with lung and sinus issues.
SESSION 9: Amy Scher, How to Heal Yourself When No One Else Can, February 2, 2017 at 6:00pm MT
How to Heal Yourself When No One Else Can
A Simple Technique for Releasing Stuck Emotional Energy
Amy B. Scher is a leading voice in the field of mind-body healing and author of How to Heal Yourself When No One Else Can. As an energy therapist, she's seen firsthand how both physical and emotional symptoms can arise when emotional energies, unhealthy thought patterns, and harmful beliefs get stuck in the body. During this session, Amy will teach you the one simple rule that helped her heal when nothing else worked and a powerful technique for self-healing. Join her as she reveals:
The essential rule for opening the door to healing
An easy, accessible way to use the Emotional Freedom Technique (EFT)
A quick additional way to release stuck energy and balance the body
Bonus Content:
Amy shares an audio training on using "Energetic Cord Cutting" to heal negative relationships, plus a PDF of her "Affirmations That Work" booklet.
SESSION 10: Henry Grayson, PhD, You Have the Power to Heal, February 3, 2017 at 10:00am MT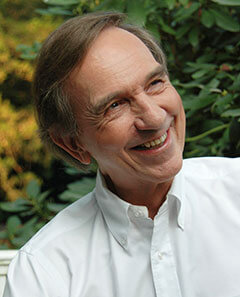 You Have the Power to Heal
As founder of the National Institute for the Psychotherapies, Dr. Henry Grayson—a psychologist and cutting-edge thinker—explores the intersection of science and spirituality. In Henry's practice and experience, all body symptoms are a language to be translated. When we become fluent in the body's language, we gain clear insight into the cause of our symptoms and illnesses. In this session, he'll address how uncleared trauma both from childhood and adulthood—and the often unexamined beliefs that grow out of traumatic experience—are major contributors to our health issues. Join him as he presents:
A deeper understanding of how our body speaks to us through symptoms and health complaints
How beliefs emerge and solidify around traumatic events
Powerful tools for clearing trauma and restoring the power of your immune system
Bonus Content:
Henry offers two PDF downloads—one on an adaptation of the Emotional Freedom Technique (EFTA), and another on "How to Identify Traumas".
SESSION 11: Alberto Villoldo, PhD, One Spirit Medicine, February 3, 2017 at 2:00pm MT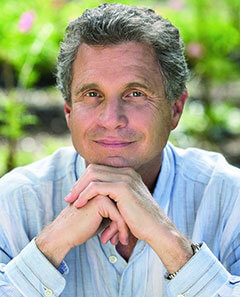 One Spirit Medicine
Medical anthropologist Alberto Villoldo has studied the shamanic healing practices of the Amazon and Andes for over 25 years. In this session, Alberto helps us increase our "health span"—the length of time we're in optimal health—to match our lifespan. "One Spirit Medicine," explains Alberto, "is designed to ensure us optimal wellness by addressing the root cause of physical, mental, and emotional suffering rather than just treating the symptoms." Here he illuminates the age-old practice of the Vision Quest, a carefully choreographed encounter with nature and the invisible world, including:
Fasting and meditation practices to prepare for the Vision Quest
Energizing your body's self-repair and regeneration systems
Expanding your consciousness as you awaken to your own deepest purpose.
Bonus Content:
Alberto offers two guided audio sessions—the "Morning Meditation and Breathing Practice" and "Taking the Journey to Meet Your Power Animal."
SESSION 12: Lauren Walker, What Is Energy? What Is Magic?, February 3, 2017 at 6:00pm MT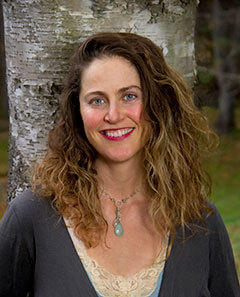 What Is Energy? What Is Magic?
How You Can Become an "Energy Magician"
Lauren Walker's Energy Medicine Yoga practice enhances the health-promoting power of yoga practice by weaving in simple and effective energy healing techniques. In this session, Lauren invites you to look at the physical body in terms of the underlying energy that runs it. She'll offer a set of practical techniques for accessing the magic of the body and mind. "Having these visceral tools helps you to enter into the physiology of the body," says Lauren. "From there, it is easy to start to access the subtler realms of energy that help you shift longstanding patterns in both the mind and the body." Join her as she presents:
Tools for waking the body's energy up and getting the energy moving in the most beneficial directions
Techniques for increasing your immune system response
Quantum shifts of mind for breaking old behavior patterns and forming positive, life-affirming habits
The magic of developing a new level of loving intimacy with your own body, mind, and life
Bonus Content:
Lauren offers two bonuses—a restful and restorative Yoga Nidra practice, and a 20-minute introduction to the main techniques of Energy Medicine Yoga.
SESSION 13: Gary E. Schwarz, PhD, Experimental Foundations of Energy Healing, February 4, 2017 at 10:00am MT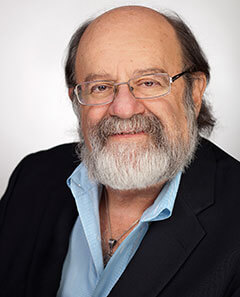 Experimental Foundations of Energy Healing
Dr. Gary Schwartz is Professor of Psychology, Medicine, Neurology, Psychiatry, and Surgery at the University of Arizona; Director of the Laboratory for Advances in Consciousness and Health; and is author of such popular science books as The Afterlife Experiments and An Atheist in Heaven (with Paul Davids). In this presentation, Gary will review contemporary biopsychophysical research conducted as part of his NIH-funded Center for Frontier Medicine in Biofield Science (reported in his book The Energy Healing Experiments), as well as findings from his most current research. Join him as he presents profound evidence on the nature of magnetic fields recorded from a healer's hands, biophotons released from plants as well as hands-on healers, the effects of Reiki on stressed cells and rats, the effects of Sufi prayer on rapid wound healing, and long distance effects of Therapeutic Touch. Join him as he examines:
What we find when we measure magnetic fields using portable meters
The implications of Reiki studies and the changes observed in the cellular tissue of animal subjects
Compelling evidence for the reality of distant healing effects
Bonus Content:
For this session you'll receive two PDF articles: "Reiki, the Scientific Evidence" from Ann E. Baldwin and Dr. Gary Schwartz; and "What Biophoton Images of Plants Can Tell Us About Biofields and Healing" by Kathy Creath and Dr. Gary Schwartz.
SESSION 14: Marie Manuchehri, RN, Control Your Thoughts, Heal Your Life, February 4, 2017 at 2:00pm MT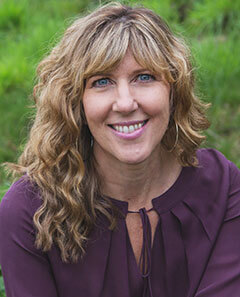 Control Your Thoughts, Heal Your Life
Author and teacher Marie Manuchehri discovered her affinity for energy medicine during her years as an oncology nurse. Today she helps bridge conventional medicine and holistic healing through her writings, teachings, and on her weekly radio program "Where Energy and Medicine Meet." In this session, Marie offers her unique insights on how to use your mind in a positive way to control negative thoughts and enhance your body's healing frequency. As you learn techniques for transforming your thoughts and emotions, you'll discover a new degree of freedom, access to creativity, and openness to intuition and self-healing knowledge. Here she explores:
Why our normal self-talk tends to be based on fear, and how to change this in a healthy way
How to assess your body's energetic frequency and elevate your vibration to gain access to wonderful health, fulfilling work, healthy relationships, and much more
Tapping into your "super consciousness" to hear, see, or feel the spiritual genius within
Bonus Content:
Marie shares the video "Heighten Human Frequency Through Toning" and a PDF article titled "How to Take Your Energy Back."
SESSION 15: C. Norman Shealy, MD, PhD, The Essence of Medical Intuition, February 4, 2017 at 6:00pm MT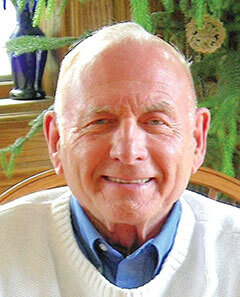 The Essence of Medical Intuition
As founder and CEO of International Institute of Holistic Medicine, Dr. Norm Shealy has emerged as one of the leading voices for bringing energy healing to the forefront of public awareness within mainstream medicine. In this presentation, he introduces you to the phenomenon of medical intuition—our ability to receive subtle information and make diagnoses that complement, enhance, and often exceed those attained through conventional means. Here he'll teach you the fundamentals of turning your own natural intuitive gifts inward to clearly assess your physical, mental, emotional, and spiritual states of health. This session includes:
Detaching from chaotic thoughts to access clear intuitive guidance
Dealing with the contamination of outside perspectives when using medical intuition
Transforming your intuitive guidance to improve your health and find freedom from anger, guilt, and depression
Bonus Content:
Dr. Shealy brings you the ebook 90 Days to Self-Health, as well as the downloadable audio "Autogenic Training."
SESSION 16: Richard Gordon, To Rapidly Accelerate Healing, February 5, 2017 at 10:00am MT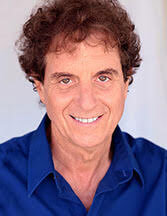 To Rapidly Accelerate Healing
With 41 years of experience in the field of energy medicine, Richard Gordon has pioneered two breakthrough modalities: Quantum-Touch and Self-Created Health. These methods not only accelerate healing and enhance the practice of energy healing practitioners, they also teach us the value of expressing gratitude toward our health conditions for the underlying wisdom they provide. In this session, Richard explores the principles and application of accelerating the healing process through the use of life-force energy. "This workshop is both theoretical and practical," he says. "You leave with skills to start working with other people, and may receive some healing yourself." Here he offers:
The principles that allow energy healing to work
Guidance for working directly with Quantum-Touch and other practices
A short healing session as both a demonstration and a direct experience
Bonus Content:
Richard offers PDFs of the first two chapters of his two books, Quantum-Touch: The Power to Heal and Quantum-Touch 2.0: The New Human.
SESSION 17: Francesca McCartney, PhD, Kundalini—A Western Approach, February 5, 2017 at 2:00pm MT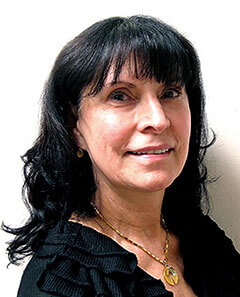 Kundalini—A Western Approach
Four Decades of Research and Practice on the Biological Basis and Energy Medicine Application of Kundalini Energy
Dr. Francesca McCartney is the founder of Energy Medicine University, offering PhD and MS degrees in Integrative Holistic Health. Since her first experience of the phenomenon known as "Kundalini awakening" at age 21, she has been fascinated by the "energy of awakening", as Kundalini is sometimes called. In this session, Dr. McCartney will share the results of her landmark four-decade research project, in which she has tracked the Kundalini experience as it impacted thousands of people. Join her as she explores:
Historical and biological perspectives on Kundalini as an evolutionary energy
A proven Western approach for a Kundalini energy meditation
Practical applications of Kundalini for energy healing, intuitive expansion, creative expression, and spiritual connection
The secret to having a transcendent Kundalini experience
Bonus Content:
Dr. McCartney shares two gifts: a PDF of her paper "Decoding the Serpent Power: An Exploration of Kundalini from the Edge of Science" and "Grounding Is Good Medicine," a one-hour audio session with a lecture and guided meditation practice.
SESSION 18: Aleya Dao, Use the Higher Realms to Manifest Abundance, February 5, 2017 at 6:00pm MT
Use the Higher Realms to Manifest Abundance
Aleya Dao is an author, sound healer, energetic practitioner, Doctor of Oriental Medicine in New Mexico, and a licensed acupuncturist. She released several energy healing albums, including Light Body Sound Healing, and a new book, Seven Cups of Consciousness. In Aleya's experience, sound is an especially potent tool for connecting to other dimensions of our reality beyond what the five senses can perceive. Here she'll share a potent formula for bringing your desires from the conceptual realm into physical reality by engaging the full support of your higher self. In this session, she explores:
What the higher realms of consciousness are and how they affect our lives
The empowerment and joy we receive by accessing the higher realms
Your spiritual guides, and how to enlist their support
Bonus Content:
You'll receive a free week of Aleya's "Daily Cups of Consciousness" short meditations on audio, plus a 45-minute "TALL Cup of Consciousness" session.
SESSION 19: Joan Ranquet, Energy Healing for Animals, February 6, 2017 at 10:00am MT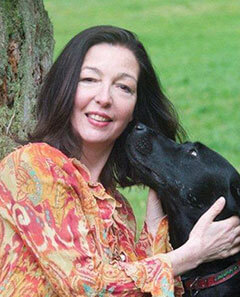 Energy Healing for Animals
Energy healing isn't just for humans! As renowned animal communicator and healer Joan Ranquet knows, our animal companions often get better results from energy healing than their human companions. "Herds, packs, prides, and flocks all have a connective and communicative energy field," says Joan. In this session, she reveals how we can tap into the natural energy field of animals to help them with physical issues, behavior, and harmonious living in our homes. Here she'll discuss techniques such as scalar wave, grounding, and EFT (Emotional Freedom Technique) as they relate to animals. Join her as she presents:
The fundamental principles of energy healing for animals
How your own thoughts and subtle energy may influence your animal companions
The dynamics of living in a multi-species household
Simple ideas for grounding your household so that you and companions can live in harmony
Bonus Content:
Joan offers an audio download of "The Gathering"—a two-part exploration of energy in the animal kingdom and how it impacts our domesticated friends.
SESSION 20: Anodea Judith, PhD, The Chakra System, February 6, 2017 at 2:00pm MT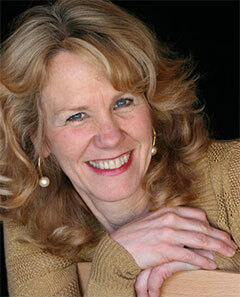 The Chakra System
A Map for Individual and Collective Transformation
Author and chakra expert Anodea Judith is considered the foremost Western writer on the subject of the chakra system, and is best known for her classic books Wheels of Life and Eastern Body, Western Mind. "The chakra system provides a profound map for the human journey," says Anodea, "not only for guiding individuals, but also as an evolutionary system for our collective awakening—which we need now more than ever." In this presentation, Anodea examines our personal and global transition from the third chakra's "love of power" to the fourth chakra's "power of love," and explores what it means for each of us to go through a period of difficult initiation followed by rebirth. Join her to learn how the chakras bring insight into the eternal spiritual questions of who we are and where we are going, including:
How the chakra system guides us in our collective awakening
Why a shift to higher consciousness so important at this time
What is the global initiation and how will it occur?
Practices we can use to initiate an internal shift, fortify ourselves for the journey, and contribute to the global awakening
Bonus Content:
Anodea offers two free videos: her presentation titled "Global Heart Awakens," plus her video with Dr. Michael Wayne on "The Quantum Revolution."
SESSION 21: Maria Elena Cairo, Healing Through the Heart, February 6, 2017 at 6:00pm MT
Healing Through the Heart
Coming from a background in shamanism, indigenous medicine, and tantra, Maria Elena Cairo has conducted spiritual and energy healing seminars throughout the United States and abroad for more than 40 years. In this session, she invites you to shift your approach to healing to the place of the heart. "Heart centering," says Maria, "is the foundation of conscious growth and contribution. It is a shift of perspective that informs all our experiences in life." She will offer insights on living your life in accordance with deepest qualities of an open heart—inviting compassion, innate harmony, and the healing presence of unconditional love. Join her to learn:
A new understanding of the East-West healing paradigm
Simple techniques to journey into the heart and connect with your true power
Breathwork exercises to help you release past traumas and connect with divinity
SESSION 22: Shamini Jain, PhD, Biofield Science, February 7, 2017 at 10:00am MT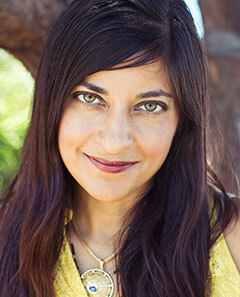 Biofield Science
How Consciousness Catalyzes Healing
Psychologist Dr. Shamini Jain is the founder and director of the Consciousness and Healing Initiative (CHI), a collaborative accelerator that forwards the science and practice of healing. In this session, she invites us to explore how consciousness actually "gets under the skin" to catalyze healing spiritually, emotionally, mentally, and physically. Dr. Jain will explore the area of biofield science, the missing link that helps us understand the impact of consciousness on the healing process. Drawing from both East Asian perspectives as well as research in psychoneuroimmunology, bioelectromagnetics, and biofield healing, this session will help us explore the scientific and practical fields of wisdom that can help us gain a better practical understanding of what healing is and how it works. Here you'll learn more about:
Ancient and modern perspectives on the relationship between consciousness and healing
The scientific fields of psychoneuroimmunology and bioelectromagnetics as they relate to healing and medicine
Remarkable scientific study results on a variety of biofield healing approaches
Bonus Content:
A free downloadable issue of Biofield Science and Healing, a peer-reviewed scientific publication featuring 12 papers on therapies such as Healing Touch, Reiki, distant healing, and more.
SESSION 23: Lee Holden, The Healing Power of Qi, February 7, 2017 at 2:00pm MT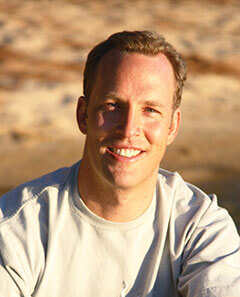 The Healing Power of Qi
Lee Holden first discovered the healing power of Qi Gong in college after a severe soccer injury. Since then, Lee has been teaching Qi Gong and meditation to thousands of people through his training videos and his PBS show. In this talk, Lee will focus on how to access inner power and resources for awakening the healer within. Based on a system that is thousands of years old, Qi Gong is part of a self-cultivation practice that focused both on prevention and the ailment. Here, Lee shows you how this art of effortless power can release the body's natural energy for health and healing to relieve pain, clear stress, and energize the body, mind, heart, and spirit. This session explores:
Discovering Qi—an ancient understanding of subtle energy supported by modern research
Using Qi Gong to transform stress into vitality
Relieving tension from the neck and shoulders
Entering into the flow state for peak performance
Three simple techniques to recharge during the day
Bonus Content:
Lee offers two bonus downloads: a video of "Five Seven-Minute Qi Gong Routines," plus "Dissolving into Qi Meditation" on audio.
SESSION 24: Judith Orloff, MD, Becoming an Intuitive Healer, February 7, 2017 at 6:00pm MT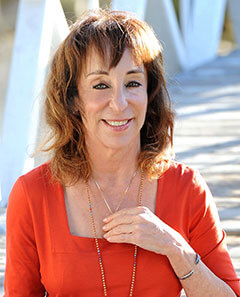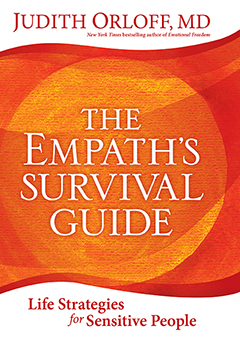 Becoming an Intuitive Healer
Dr. Judith Orloff, MD, is a psychiatrist, intuitive healer, and the New York Times bestselling author of The Empath's Survival Guide: Life Strategies for Sensitive People and offers the audio program for healthcare professionals, Becoming an Intuitive Healer. As a physician and energy healer, Dr. Orloff will describe what an intuitive healer is, how to develop the tools of an intuitive healer, and how to use energy healing in patient care. She will describe how to channel energy through your heart so it travels out your hands and into a patient's body to promote health and healing. "Anyone can tap into the healing energies through intuition," says Dr. Orloff. In this session, she shares:
What energy healing and intuitive medicine are, and how to take your first steps toward becoming an energy healer
The basics of reading energy fields and consulting your intuition to receive information about others for health and healing
Discover how empaths can make astute energy and intuitive healers
Bonus Content:
Judith offers two instructional PDFs: "Life Strategies for Sensitive People" and "The Energy Vampire Survival Guide."
SESSION 25: James Oschman, How to Explain Energy Healing, February 8, 2017 at 10:00am MT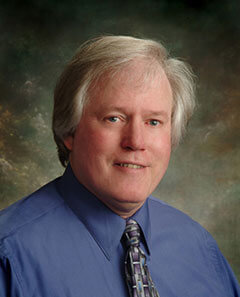 How to Explain Energy Healing
As one of the first academic scientists to research the basis for complementary, alternative, and integrative medicine, Dr. James Oschman knows that therapists who do energy healing are at the forefront of the medicine of the future. "Pioneers in any field sometimes struggle with skepticism, lack of understanding, or disbelief," he says. "All of these issues disappear when you are able to provide a sound and simple explanation of your work and the amazing results you achieve." Here he offers an essential presentation for anyone confronted with the supposed "lack of evidence" about energy healing, summarizing key points about the nature of energy, how we continually sense the energies in our environment, and the key research documenting energy healing. He'll also offer a brief experiential process to help you tune into your everyday experience of energetic fields. Join him as he presents:
An introduction to the simple but valuable basic physics of energy
How energy fields have been measured in and around the human body
The latest developments in explaining results of hands-on and hands-off healing
Bonus Content:
Dr. Oschman offers two PDF downloads: "The Heart as a Bi-Directional Scalar Field Antenna" and "Vortical Structure of Light and Space: Biological Implications."
SESSION 26: Matt Kahn, How Love Heals, February 8, 2017 at 2:00pm MT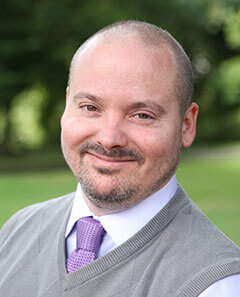 How Love Heals
Matt Kahn is a spiritual teacher, highly attuned empathic healer, and author of Whatever Arises, Love That. As Matt says, "Instead of waiting for your circumstances to change before becoming your most loving self, the invitation of the new spiritual paradigm is to learn how to align with the power of love as the timeless remover of every obstacle." In this session, Matt offers a unique understanding of love as a healing force and guides you into an experience of heart-centered consciousness to shift your reality to its highest potential. Join him as he shares:
The key to relieving stress, fear, confusion, boredom, anger, and sadness in the most compassionate way
How love allows us to turn each perceived obstacle into an ally of transformation
How "becoming a better receiver" uplifts the vibration of the planet
Bonus Content:
Matt offers two free audio sessions: "A Way Out of Pain" and "Turn It Into a Gift."
SESSION 27: Crystal Jones, CHHC, CHD, DC, The Art of Human Connection, February 8, 2017 at 6:00pm MT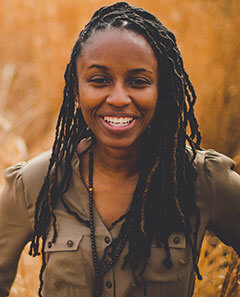 The Art of Human Connection
As founder of The Healers' Collective, Dr. Crystal Jones devotes her practice towards helping people understand the language of their bodies and develop their capacity for self-healing. In this session, Crystal focuses on the fundamental practice of energy work. She will describe the essential qualities needed for being able to clearly serve as an intuitive vessel for healing. "When we develop our intuition," she says, "we can create a relational-based practice that serves with clear intent to honor the client's journey through healing." Here she reveals:
How to create a relational-based practice
How to integrate multiple modalities into practice
General emotional energy areas of the body
How to use muscle testing and divination to determine an unbiased care plan
How to effectively communicate what you do to your audience
Bonus Content:
Crystal brings you two workbooks as PDFs: "The Art of Human Connection" for relating to clients, and "Guide to Creating Self-Care Plans" for personal health and longevity.
SESSION 28: David Ison, Heart Harmony: Sounding the Essential Self , February 9, 2017 at 10:00am MT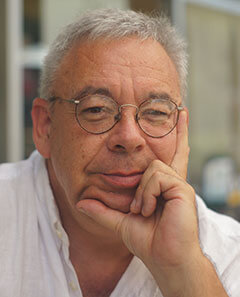 Heart Harmony:
Sounding the Essential Self
David Ison is an internationally recognized intentional music master, composer, meditation teacher, and pioneer in the field of sound healing. David's work integrates the essence of the great wisdom traditions, modern scientific understanding, and his own personal path. "This presentation is designed to deliver the direct experience of the Essential Self," says David. Using the Heart Essence music from his breakthrough program Chakra Sound System, he will offer insights and two guided meditations for opening the channels of the heart. Join him to experience:
Alignment between your thoughts, your heart essence, and the energies of unconditional self love
Step-by-step guidance in the process for opening your heart channels
A practice for opening to the presence of your Essential Self
Bonus Content:
You'll receive two 60-minute audio downloads from David's Chakra Sound System—"Transformation Level One" and "Transformation Level Two."
SESSION 29: Lama Tantrapa, How to Heal Your Back or Neck Pain with Qigong, February 9, 2017 at 2:00pm MT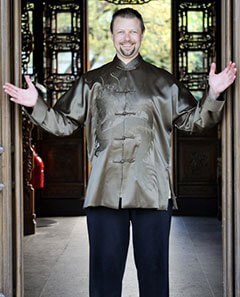 How to Heal Your Back or Neck Pain with Qigong
Lama Tantrapa is a lineage holder of Tibetan Shamanic Qigong, ordained in Tibet's indigenous Bon tradition. He tells us, "Back and neck pain are the most prevalent cause of doctors' visits, as over 50 percent of population suffers from them at one point or another. Having reached epidemic proportions, these conditions are still treated with painkillers that are often not as effective as advertised and have many adverse side effects." In this session, he invites you to learn how to identify the root causes of pain in your back or neck, and discover the ways to heal yourself. Through Qigong coaching, he will help you develop your own simple and effective practices that will transform the way you hold yourself, breathe, and move every day. By addressing this one area, you will develop confidence in your self-healing potential, including:
Becoming more rooted, grounded, and centered
Improving your flexibility and range of motion
Moving through life in a more relaxed, natural, and spontaneous way
Learning to be more mindful, attentive, and awake
Bonus Content:
Lama Tantrapa offers the PDF "Holding Patterns," excerpted from his book The Art of Being in the Flow, and "Harmonizing Polarities," a guided meditation on audio from his CD Qi Dao Initiation.
SESSION 30: Caroline Myss, The Hidden Keys Needed for Energy Healing Work, February 9, 2017 at 6:00pm MT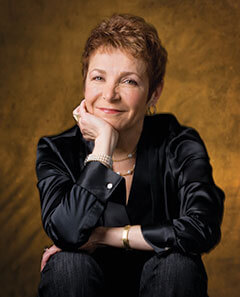 The Hidden Keys Needed for Energy Healing Work
Caroline Myss is a five-time New York Times bestselling author and internationally renowned speaker in the fields of human consciousness, spirituality and mysticism, health, energy medicine, and the science of medical intuition. "Regardless of what type of energy healing you are drawn to," says Caroline, "without the proper orientation and inner attitude, even powerful forms of energy medicine are unable to transform your health at the level of your cell biology. More important than the specific practices and approaches is your underlying state of consciousness—and the state of your conscience." In this session, Caroline will talk about the foundation of true health and what is required for energy-based techniques to help in the transformation of our lives. She will uncover some of the myths of healing, the importance of cultivating healthy self-esteem, the role of confession and forgiveness, and why living in accord with an honor code matters to your health. Join her as she reveals:
The secrets behind why we don't heal and how we can transform blockages to true healing
The shadow side of healing and how to become aware of it
Questions you can ask to facilitate healing in yourself and others
The power of forgiveness to unlock blocks to healing
What it means to live by a personal "honor code" and how this affects healing
Bonus Content:
"Evening Meditation"—Caroline Myss guides you through 40-minute reflection and meditation session to help you bring closure to your day.
Join the Energy Healing Revolution
One thing all methods of energy healing have in common: your experience is what matters most.
As you explore the many facets of energy healing from the 30 teachers in this summit, you'll have an unprecedented opportunity to discover which practices and methods most suit your needs—both for yourself, and for your clients, if you're a health care professional.
"According to energy medicine, we are all living history books. Our bodies contain our histories—every chapter, line, and verse of every event and relationship in our lives."

—Caroline Myss
By upgrading to lifetime access, you'll be able revisit each presentation when you need it most. Plus, you'll receive the valuable bonuses offered by each presenter for further insight and motivation—as well as the online course The Power of Energy Healing, featuring eight teaching sessions with leading energy healing experts.
Get the Complete


The Energy Healing Summit Upgrade Package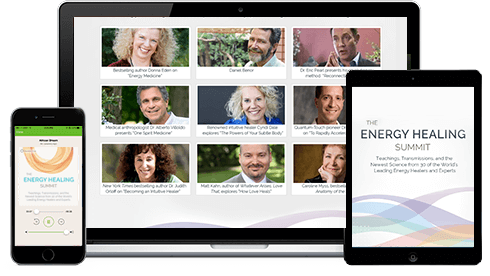 Here is everything you will receive in The Energy Healing Summit package:
Digital session recordings: Over 37 hours of practical guidance and breakthrough insights

Downloadable presentation materials, transcripts, and additional resources

Lifetime access to The Energy Healing Summit in its entirety

A treasury of practices and insights you can return to for healing, insight, and growth
Bonus #1: The Power of Energy Healing online course—eight practical teaching sessions from energy healing experts Cyndi Dale, Anodea Judith, Dr. Ann Marie Chiasson, Dr. Judith Orloff, David Ison, Ken Cohen, Donna Eden, and Caroline Myss

Bonus #2: Evening Energy Meditation—Caroline Myss guides you through an energy-evaluation meditation

Bonus #3: Gifts from all 30 presenters, including even more teachings, articles, and practical information
Regular Price $297

We unconditionally guarantee your satisfaction with all Sounds True products for one year when purchased via our website. However, if you are not 100% satisfied with The Energy Healing Summit for any reason, simply return it with receipt for a full refund or exchange—whichever you prefer.